www.eggo.org
Erik's Gigantic Groton Observatory.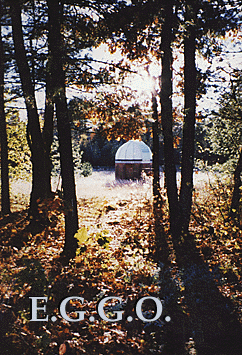 Some material from the Original EGGO Observatory Page on Williams site:

We observed Comet Hyakutake from EGGO...

Some initial stuff: Pictures using the new Genesis 16 camera..

Coming someday when I have time, more astronomy pictures, and related stuff.

Pictures from the 2000 Mt Washinton, Climb To the Clouds Ham Radio effort.
---
The eggo.org web site and domain name have no relationship with the Kellogg's company's eggo trademark. Information on Kellogg's can be found at their web site, http://www.kelloggs.com
---
Last updated: 23 Sep 2001